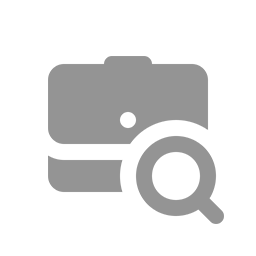 Understanding the Benefits of Business Credit Cards
Discover how business credit cards can help you manage expenses, build credit, and earn rewards for your company.
31/07/2023
What is a Business Credit Card?
A business credit card is a financial tool designed specifically for businesses to manage their expenses and improve their cash flow. It works similarly to a personal credit card but is tailored to meet the needs of a business owner or corporate entity.
Benefits of a Business Credit Card
A business credit card offers several advantages to businesses, including:
1. Separate Business and Personal Expenses
One of the main benefits of using a business credit card is the ability to separate business and personal expenses. This makes it easier to track and manage business-related expenses, simplifying bookkeeping and tax filing.
2. Improved Cash Flow
A business credit card provides businesses with a revolving line of credit, allowing them to make purchases and pay for expenses even when funds are limited. This can help improve cash flow by providing short-term financing options.
3. Rewards and Perks
Many business credit cards offer rewards programs and perks tailored specifically for business needs. These can include cashback on business-related purchases, travel rewards, discounts on office supplies, and more. Taking advantage of these rewards can help businesses save money and earn additional benefits.
4. Building Business Credit
Using a business credit card responsibly can help establish and build a business credit profile. This can be beneficial when the business needs to apply for loans or other forms of financing in the future.
5. Employee Expense Management
Business credit cards can also be issued to employees, allowing them to make business-related purchases on behalf of the company. This simplifies expense management and provides a centralized way to track and control employee spending.
Things to Consider
While business credit cards offer many benefits, there are a few things to consider before applying for one:
1. Interest Rates and Fees
It's important to carefully review the interest rates and fees associated with a business credit card. Some cards may have higher interest rates or annual fees, so it's crucial to choose a card that aligns with the business's financial needs and budget.
2. Credit Limit
The credit limit assigned to a business credit card can vary depending on the business's creditworthiness and financial situation. It's essential to choose a card with a credit limit that can accommodate the business's anticipated expenses.
3. Responsible Credit Card Usage
Using a business credit card responsibly is crucial to avoid accumulating unnecessary debt. Business owners should establish clear spending guidelines and monitor card usage to ensure expenses remain within budget and are necessary for the business's operations.
In Conclusion
A business credit card is a valuable tool for businesses of all sizes. It provides numerous benefits, including the separation of personal and business expenses, improved cash flow, rewards, and perks. However, it's crucial for business owners to carefully consider their financial needs and responsibilities before choosing a business credit card.