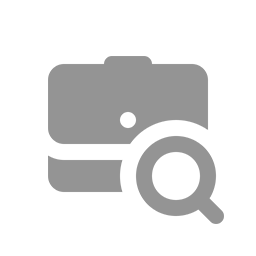 Choosing the Best Airline Credit Card for Your Travel Goals
Learn how to select the perfect airline credit card for your travel needs. Discover the benefits, rewards, and perks of top airline credit cards.
18/05/2023
How to Choose the Right Airline Credit Card for Your Travel Needs
When it comes to travel, having the right airline credit card can make all the difference. Not only can it help you save money on flights and hotel stays, but it can also provide valuable perks like priority boarding and airport lounge access. But with so many options available, how do you know which one to choose?
1. Determine Your Travel Habits
The first step in choosing the right airline credit card is to assess your travel habits. How often do you travel? Do you typically fly with one airline or do you switch it up? Do you fly internationally or domestically? These factors will help you determine which airline credit card will provide the most benefits for your specific needs.
2. Evaluate the Sign-Up Bonus
Many airline credit cards offer sign-up bonuses, which can be a great way to earn free flights or hotel stays. When evaluating sign-up bonuses, pay attention to the requirements for earning the bonus, such as spending a certain amount within a specific time frame. Make sure the requirements are feasible for your budget and spending habits.
3. Consider the Rewards Program
The rewards program is a crucial factor to consider when choosing an airline credit card. Look at the earning rates for rewards points or miles, as well as the redemption options. Some cards offer more flexibility in how you can use your rewards, while others may have blackout dates or restrictions on certain flights or hotels.
4. Compare Annual Fees
Most airline credit cards come with an annual fee, which can range from $50 to several hundred dollars. While the annual fee may seem like a negative, it's important to consider the overall value of the card and the benefits it provides. Some cards may offer enough rewards and perks to outweigh the annual fee, while others may not.
5. Look at Additional Perks
Finally, consider any additional perks that come with the airline credit card. This can include things like priority boarding, free checked bags, airport lounge access, and more. These perks can add significant value to the card and make your travel experience more enjoyable.
Conclusion
Choosing the right airline credit card can be a daunting task, but by considering your travel habits, evaluating sign-up bonuses and rewards programs, comparing annual fees, and looking at additional perks, you can make an informed decision that will help you save money and enjoy your travels to the fullest.