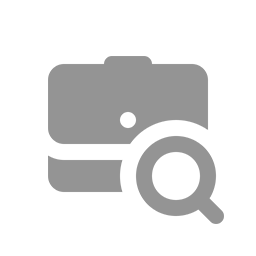 Maximizing Your Credit Card Rewards: Tips and Tricks
Learn how to get the most out of your credit card rewards program with our expert tips and tricks. Discover how to earn more points, miles, and cash back!
16/05/2023
Maximizing Your Credit Card Rewards: Tips and Tricks
Using a credit card is a common practice these days. Not only are they convenient, but they also come with a plethora of rewards such as cashback, travel miles, and points that can be redeemed for various purchases. But are you getting the most out of your credit card rewards? In this article, we will discuss some tips and tricks to help you maximize your credit card rewards.
1. Choose the Right Card:
Choosing the right credit card plays a crucial role in maximizing your rewards. Different cards offer different rewards, so it's essential to choose one that fits your spending habits. For instance, if you travel frequently, choose a card that offers travel rewards. If you spend more on groceries and gas, choose a card that offers cashback on these categories. Additionally, some cards charge an annual fee, while others don't. So, make sure you choose a card that offers maximum rewards with minimum fees.
2. Track Your Spending:
To maximize your rewards, you need to keep track of your spending. Most credit cards offer rewards on specific categories such as dining, entertainment, and shopping. So, if you're unaware of your spending habits, you might miss out on rewards. You can use budgeting apps or credit card issuers' mobile apps to track your spending and rewards.
3. Use Your Card for Everyday Purchases:
Using your credit card for everyday purchases such as groceries, gas, and utilities can help you earn more rewards. However, make sure you pay off your balance in full every month to avoid interest charges. Additionally, some credit cards offer sign-up bonuses for spending a certain amount within the first few months of opening the account. So, try to use your card for big-ticket purchases to earn extra rewards.
4. Take Advantage of Bonus Categories:
Some credit cards offer rotating bonus categories that change every quarter. For example, a card might offer 5% cashback on groceries for one quarter and 5% cashback on gas for the next quarter. Make sure you activate these bonus categories and use your card accordingly to earn maximum rewards.
5. Redeem Your Rewards Wisely:
Redeeming your rewards wisely is as important as earning them. Some credit card issuers offer various redemption options such as cashback, statement credits, gift cards, travel, and merchandise. However, the value of rewards varies depending on the redemption option. For instance, redeeming for travel might give you more value than redeeming for cashback. So, make sure you compare the redemption options and choose the one that gives you maximum value.
Conclusion:
Maximizing your credit card rewards isn't rocket science. By choosing the right card, tracking your spending, using your card for everyday purchases, taking advantage of bonus categories, and redeeming your rewards wisely, you can earn maximum rewards and save money on your purchases. So, start implementing these tips and tricks today and enjoy the benefits of your credit card rewards!
Yorumlar
SavvySpender
Thanks for sharing these valuable insights. I always try to maximize my credit card rewards, but these tips take it to the next level.
RewardsJunkie
I've been using these tips for a while now, and they really work! It's amazing how much you can earn in rewards just by being strategic with your credit card usage.
ThriftyShopper
These tips are so easy to follow, and they make a big difference in maximizing your rewards. Thanks for the helpful advice!
SavvySaver
Thanks for sharing these tips. I've been using my credit card rewards for years, but never thought about maximizing them like this. Will definitely be implementing some of these strategies!
CouponQueen
This is such a helpful article. I'm always looking for ways to save money and get the most out of my credit card rewards. These tips are spot on and easy to follow. Thanks for the great advice!
TravelBug
I love to travel, so maximizing my credit card rewards is a must for me. These tips are going to be a game changer for me. I can't wait to see how much more I can save on my next trip. Thanks for the awesome advice!