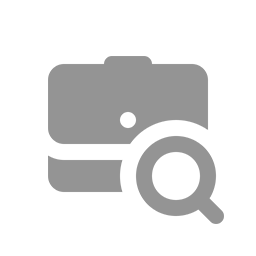 Applying for a Business Credit Card with Only an EIN: A Step-by-Step Guide
Learn how to apply for a business credit card using only your EIN. Follow our step-by-step guide and get the credit you need to grow your business today!
28/05/2023
As a business owner, having a credit card dedicated solely to your business expenses can be incredibly useful. Not only does it help keep your personal and business finances separate, but it can also provide you with perks and rewards that can benefit your business. However, applying for a business credit card can be a daunting process, especially if you are a new business owner. In this article, we will guide you through the steps of applying for a business credit card with only an EIN.
What is an EIN?
Before we dive into the steps of applying for a business credit card with only an EIN, let's first define what an EIN is. EIN stands for Employer Identification Number and is a unique nine-digit number assigned by the IRS to identify your business for tax purposes. It is essentially a social security number for your business.
Step 1: Research Business Credit Cards
The first step in applying for a business credit card with only an EIN is to research different credit card options. There are numerous credit card companies that offer business credit cards, each with their own perks and rewards. Some popular options include Chase Ink Business Preferred, American Express Business Gold, and Capital One Spark Cash for Business. When researching credit cards, it is important to consider the fees, interest rates, rewards, and credit limits. You should also consider the type of expenses you will be using the credit card for and choose a card that offers rewards or cash back for those expenses.
Step 2: Gather Your Business Information
Once you have selected the credit card that is right for your business, you will need to gather all the necessary information to complete the application. This includes your business's legal name, physical address, and phone number. You will also need to provide your EIN, which can be found on any tax documents related to your business. Additionally, some credit card applications may require you to provide financial information about your business, such as your revenue and expenses. Make sure to have all this information readily available before starting the application process.
Step 3: Complete the Application
Now that you have gathered all the necessary information, it is time to complete the credit card application. Most credit card companies allow you to complete the application online, which can be a quick and easy process. However, some may require you to submit a paper application by mail. Be sure to read the application carefully and answer all the questions truthfully and accurately. If you have any questions or concerns, don't hesitate to contact the credit card company's customer service for assistance.
Step 4: Wait for Approval
After submitting your application, the credit card company will review your information and make a decision on whether to approve your application. This process can take anywhere from a few minutes to a few weeks, depending on the credit card company. If your application is approved, you should receive your credit card in the mail within a few days. If it is not approved, the credit card company will typically provide you with a reason for the denial and may offer suggestions for improving your chances of approval in the future.
Conclusion
In conclusion, applying for a business credit card with only an EIN is a straightforward process that can provide many benefits for your business. By researching different credit card options, gathering your business information, completing the application, and waiting for approval, you can obtain a credit card dedicated solely to your business expenses. Just remember to use the card responsibly and pay your bills on time to avoid any negative impacts on your credit score.