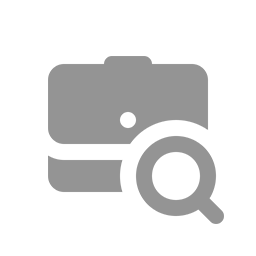 Which Airline Credit Card is Best for You?
Find out which airline credit card suits your needs and helps you earn the most rewards. Compare top credit cards and choose the best one for you.
18/05/2023
Which Airline Credit Card is Best for You?
When it comes to traveling, using an airline credit card can be a smart decision. Not only can you earn rewards points for every dollar you spend, but many airlines also offer additional perks and benefits to their credit card holders, such as free checked bags, priority boarding, and access to airport lounges. However, with so many options available, it can be overwhelming to determine which airline credit card is best for you. Here are some factors to consider when making your decision.
1. Your Preferred Airline
The first thing to consider when choosing an airline credit card is which airline you prefer to fly with. Different airlines offer different rewards programs with varying redemption options and point values. For example, if you frequently fly with Delta Airlines, you may want to consider their co-branded credit card, which offers perks such as priority boarding and a free checked bag. Alternatively, if you prefer to fly with American Airlines, their credit card may be a better fit for you.
2. Sign-Up Bonus
Many airline credit cards offer sign-up bonuses to new cardholders, which can be a great way to earn a large number of rewards points quickly. However, these bonuses often come with requirements, such as spending a certain amount of money within the first few months of opening the account. Be sure to read the terms and conditions carefully before applying for a credit card based on its sign-up bonus.
3. Annual Fees
Most airline credit cards come with annual fees, which can range from $50 to $450 or more. While some cards may offer more perks and benefits, such as airport lounge access or higher rewards point values, it's important to consider whether these benefits justify the annual fee. If you're not sure whether a card's benefits are worth the cost, consider calculating how much you would need to spend each year to break even on the fee.
4. Rewards Programs
Each airline credit card comes with its own rewards program, which can vary widely in terms of point values, redemption options, and restrictions. For example, some cards may offer double or triple points for purchases made with the airline, while others may offer bonus points for dining or gas purchases. It's important to consider how you plan to use your rewards points and whether the card's rewards program aligns with your spending habits.
5. Additional Benefits
In addition to rewards points, many airline credit cards offer additional benefits such as travel insurance, purchase protection, and extended warranty coverage. These benefits can be especially valuable if you frequently travel or make large purchases with your credit card. Be sure to read the card's terms and conditions to understand what benefits are included and under what circumstances they apply.
Conclusion
Choosing the right airline credit card can be a smart way to earn rewards points and enjoy additional perks and benefits. However, it's important to consider factors such as your preferred airline, sign-up bonuses, annual fees, rewards programs, and additional benefits when making your decision. By carefully weighing these factors, you can find the airline credit card that best fits your needs and preferences.