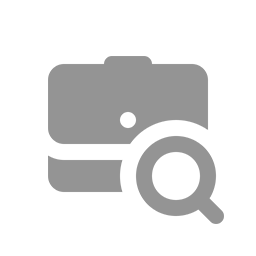 The Ultimate Guide to Finding the Ideal Leather Credit Card Holder
Discover the essential factors to consider when selecting a leather credit card holder that perfectly suits your requirements. Explore various styles, materials, and features to make an informed choice.
22/07/2023
How to Choose the Perfect Leather Credit Card Holder for Your Needs
When it comes to finding the perfect leather credit card holder, there are several factors to consider. From the material and design to the size and functionality, each aspect plays a crucial role in determining the right choice for your needs. In this article, we will discuss the key points to keep in mind when selecting a leather credit card holder.
Material:
The first thing to consider when choosing a leather credit card holder is the material. Genuine leather is the most popular choice due to its durability and timeless appeal. However, there are different types of leather to choose from, such as full-grain, top-grain, and bonded leather. Full-grain leather is the highest quality and most expensive option, as it is made from the top layer of the hide. Top-grain leather is also a good choice, as it is slightly less expensive but still offers excellent quality. Bonded leather, on the other hand, is made from leftover scraps of genuine leather and may not be as durable.
Design:
The design of the credit card holder is another important factor to consider. Some people prefer a minimalist design with a slim profile, while others may prefer a bifold or trifold design with additional compartments for cash and other cards. Consider how many cards you need to carry and whether you also need space for cash or other essentials. Additionally, think about the overall aesthetic and choose a design that aligns with your personal style.
Size:
The size of the credit card holder is a crucial consideration, especially if you plan to carry it in your pocket or purse. Opt for a compact size that easily fits into your pocket without adding bulk. However, make sure it still has enough space to hold all your cards without overcrowding. It's also essential to consider the size of your cards, as some credit card holders may not be suitable for larger cards or IDs.
Functionality:
Functionality is another key aspect to consider when choosing a leather credit card holder. Look for features that enhance convenience, such as easy access to your cards and RFID-blocking technology to protect against electronic theft. Some credit card holders also offer additional features like a money clip or ID window. Consider your specific needs and lifestyle to determine which features are essential for you.
Price:
Lastly, consider your budget when choosing a leather credit card holder. While genuine leather may be more expensive, it offers superior quality and durability. However, you can also find affordable options that are still made from genuine leather or high-quality synthetic materials. Set a budget and look for options within that range, ensuring you get the best value for your money.
Conclusion:
Choosing the perfect leather credit card holder involves considering various factors such as material, design, size, functionality, and price. By carefully evaluating each aspect and finding the right balance, you can select a credit card holder that meets your needs and reflects your personal style. Remember to prioritize quality and functionality to ensure your credit card holder lasts for years to come.