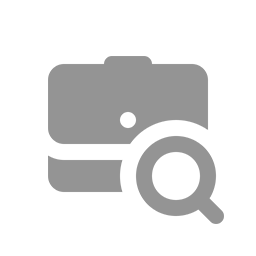 The Ultimate Guide to Accepting Credit Cards for Your Business
Learn how to easily start accepting credit cards for your business and boost your sales. Discover the benefits of accepting credit cards and the steps to get started.
28/07/2023
How to Start Accepting Credit Cards for My Business
Accepting credit cards for your business can greatly enhance your sales and customer satisfaction. In today's digital age, customers expect the convenience of paying with their credit cards, and not being able to accept them can put your business at a disadvantage. If you're wondering how to start accepting credit cards for your business, here are some steps to get you started:
1. Research Different Payment Processors
Before you can start accepting credit cards, you need to find a payment processor that suits your business needs. There are several popular payment processors available, including PayPal, Stripe, Square, and Authorize.Net. Each processor has its own set of fees, features, and integrations, so take the time to compare and choose the one that best fits your requirements.
2. Set Up a Merchant Account
A merchant account is a type of bank account that allows businesses to accept credit card payments. To set up a merchant account, you'll need to find a bank or a merchant service provider that offers this service. They will guide you through the application process and set up the necessary infrastructure to process credit card transactions.
3. Choose a Payment Gateway
A payment gateway is a software that securely transmits credit card information between your website or point of sale system and the payment processor. When choosing a payment gateway, make sure it is compatible with your chosen payment processor and provides the necessary security features to protect your customers' data.
4. Integrate the Payment Gateway
Once you've chosen a payment gateway, you'll need to integrate it into your website or point of sale system. Most payment gateways provide step-by-step instructions or plugins to make the integration process easier. If you're not tech-savvy, consider hiring a developer to assist you with the integration.
5. Test Your Payment System
Before going live, it's crucial to thoroughly test your payment system to ensure everything is working correctly. Create test transactions using different credit cards to verify that payments are being processed and recorded accurately. Test all possible scenarios, such as successful payments, declined payments, and refunds, to ensure your system can handle them effectively.
6. Train Your Staff
If you have employees who handle customer payments, it's important to train them on how to use the new payment system. Teach them how to process credit card transactions, handle customer inquiries, and troubleshoot any issues that may arise. The better trained your staff is, the smoother the payment process will be for your customers.
7. Promote Your New Payment Option
Once you're ready to accept credit cards, make sure your customers are aware of this new payment option. Update your website, social media profiles, and any marketing materials to highlight that you now accept credit cards. Consider offering special promotions or discounts to encourage customers to use this convenient payment method.
Conclusion
Accepting credit cards for your business can open up new opportunities and attract more customers. By following the steps above, you can start accepting credit cards seamlessly and provide a better overall experience for your customers. Remember to regularly review your payment system and stay updated with the latest security measures to protect your customers' sensitive information.