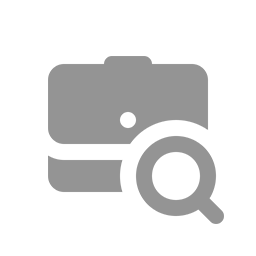 The Pros and Cons of Airline Credit Cards
Learn about the benefits and drawbacks of using airline credit cards for your travel expenses. Find out how to maximize rewards and avoid common pitfalls.
20/05/2023
The Pros and Cons of Airline Credit Cards
When it comes to travel rewards credit cards, airline credit cards are among the most popular. These cards allow you to earn miles or points that can be redeemed for flights, upgrades, and other travel perks. However, like any financial product, airline credit cards have their pros and cons. In this article, we'll take a closer look at these cards and help you decide whether they're right for you.
Pros of Airline Credit Cards
1. Sign-Up Bonuses
One of the biggest advantages of airline credit cards is the sign-up bonus. Many cards offer tens of thousands of miles or points as a welcome bonus when you meet certain spending requirements in the first few months of card membership. These bonuses can be worth hundreds of dollars in travel rewards, making them a great way to jumpstart your rewards earning.
2. Earn Miles or Points
Another benefit of airline credit cards is the ability to earn miles or points on your everyday spending. Most cards offer bonus miles or points on purchases with the airline, as well as on other categories such as dining, gas, and groceries. Depending on the card, you can earn anywhere from 1 to 5 miles or points per dollar spent.
3. Travel Perks
Many airline credit cards come with additional travel perks that can make your travels more enjoyable. These perks may include priority boarding, free checked bags, airport lounge access, and travel insurance. Some cards also offer discounts on in-flight purchases, such as meals and Wi-Fi.
Cons of Airline Credit Cards
1. Annual Fees
One of the biggest downsides of airline credit cards is the annual fee. Most cards charge an annual fee of $95 or more, which can eat into your rewards earnings. While some cards waive the fee for the first year, you'll need to decide whether the ongoing benefits of the card are worth the annual cost.
2. Limited Redemption Options
Another drawback of airline credit cards is the limited redemption options. While you can redeem your miles or points for flights and other travel rewards, you may not have as much flexibility as you would with a cash-back credit card. Additionally, airline rewards programs can be complicated, with blackout dates, limited availability, and other restrictions.
3. High-Interest Rates
Finally, airline credit cards tend to have higher interest rates than other types of credit cards. If you carry a balance on your card from month to month, you'll end up paying more in interest charges. This can quickly offset any rewards you earn, so it's important to pay your balance in full each month to avoid interest charges.
Conclusion
Overall, airline credit cards can be a great way to earn travel rewards and enjoy additional travel perks. However, before applying for a card, it's important to consider the annual fee, redemption options, and interest rates. If you're a frequent traveler who can take advantage of the benefits and pay your balance in full each month, an airline credit card may be a good choice for you.