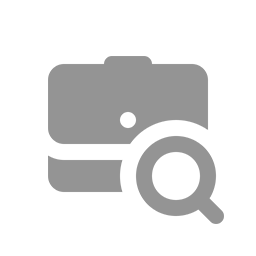 The Hidden Costs of Credit Cards You Need to Know About
Discover the hidden fees and charges associated with credit cards that can add up quickly. Learn how to avoid these costs and save money.
16/05/2023
When it comes to credit cards, many people tend to focus only on the interest rates and rewards offered by the card. However, there are many hidden costs associated with credit cards that can add up quickly if you aren't careful. In this article, we'll explore some of the most common hidden costs of credit cards and how you can avoid them.
Annual Fees
One of the most common hidden costs of credit cards is the annual fee. While not all credit cards charge an annual fee, many do, and these fees can range from $50 to $500 or more. Annual fees are typically charged on premium credit cards that offer high-end perks and rewards.
If you're considering a credit card with an annual fee, it's important to weigh the cost of the fee against the benefits offered by the card. For example, if the card offers cash back rewards that are greater than the annual fee, it may be worth it to pay the fee. However, if the benefits don't outweigh the cost, it may be better to choose a card without an annual fee.
Foreign Transaction Fees
If you plan on using your credit card while traveling abroad, be aware of foreign transaction fees. These fees are charged for purchases made in a foreign currency and can range from 1-3% of the transaction amount. While this may not seem like a lot, it can add up quickly if you're using your credit card frequently while traveling.
To avoid foreign transaction fees, consider using a credit card that doesn't charge them. Many credit cards designed for travelers offer this perk, so do your research before you leave for your trip.
Cash Advance Fees
Another hidden cost of credit cards is cash advance fees. If you need to withdraw cash from your credit card, you'll typically be charged a fee that's a percentage of the amount withdrawn. This fee can be as high as 5% of the transaction amount.
To avoid cash advance fees, try to use your credit card only for purchases and avoid using it to withdraw cash. If you need cash, consider using a debit card or withdrawing cash from an ATM with your bank account.
Late Payment Fees
If you miss a credit card payment or make a payment late, you'll be charged a late payment fee. These fees can be as high as $35 or more, and they can add up quickly if you're consistently late with your payments.
To avoid late payment fees, set up automatic payments for your credit card or set reminders for yourself to make your payments on time. If you're having trouble making your payments, contact your credit card company to see if they can offer any assistance.
Conclusion
While credit cards can be a great way to build credit and earn rewards, they also come with hidden costs that can add up quickly. By being aware of these costs and taking steps to avoid them, you can make the most of your credit card without breaking the bank.