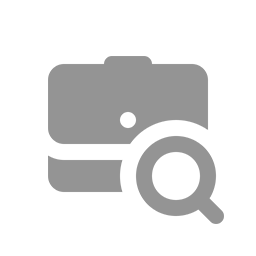 5 Benefits of Having a Business Credit Card
Discover the advantages of using a business credit card for your company's financial needs. Increase cash flow, earn rewards, and simplify expense tracking.
09/07/2023
Introduction
A business credit card is a financial tool that allows businesses to make purchases on credit. Unlike personal credit cards, which are designed for individual use, business credit cards are specifically created for business expenses.
Benefits of a Business Credit Card
There are several benefits to using a business credit card for your company's expenses:
1. Separation of Personal and Business Expenses
Using a business credit card allows you to keep your personal and business expenses separate. This makes it easier to track and manage your business expenses, especially during tax season.
2. Improved Cash Flow
A business credit card can help improve your company's cash flow by providing a short-term credit line. This can be especially useful during times when your business needs to make purchases but is waiting for payments from clients or customers.
3. Rewards and Perks
Many business credit cards offer rewards and perks that can benefit your company. These can include cashback on purchases, airline miles, or discounts on business-related expenses such as office supplies or travel.
4. Building Business Credit
Using a business credit card responsibly can help you build your company's credit history. This can be beneficial when applying for loans or seeking other forms of financing in the future.
5. Employee Expense Tracking
If you have employees who make business purchases, issuing them individual business credit cards can make it easier to track and manage their expenses. This can simplify the reimbursement process and ensure that all business expenses are properly accounted for.
How to Choose a Business Credit Card
When selecting a business credit card, there are several factors to consider:
1. Interest Rates and Fees
Compare the interest rates and fees associated with different business credit cards. Look for cards with low annual fees and competitive interest rates to ensure that you are getting the best value for your business.
2. Rewards and Benefits
Consider the rewards and benefits offered by different business credit cards. Choose a card that aligns with your company's spending habits and offers rewards or perks that are relevant to your business.
3. Credit Limit
Check the credit limit offered by each business credit card. Make sure it is sufficient for your company's needs and allows for future growth.
4. Reporting and Expense Tracking
Look for business credit cards that offer robust reporting and expense tracking tools. These can help you easily monitor and manage your company's expenses.
Conclusion
A business credit card can be a valuable tool for managing your company's expenses and improving cash flow. By carefully selecting the right card and using it responsibly, you can enjoy the benefits of separation of expenses, rewards, and perks, and build your business credit history.
Yorumlar
BusinessPro
Having a business credit card offers convenience, easy tracking of expenses, and helps build business credit. Highly recommended!
FinancialGuru
A business credit card provides a revolving line of credit, allowing businesses to manage cash flow efficiently. It's a lifesaver during slow months!
SavvyEntrepreneur
Earn rewards on business expenses like travel, office supplies, and dining. Plus, enjoy perks such as airport lounge access and purchase protection.